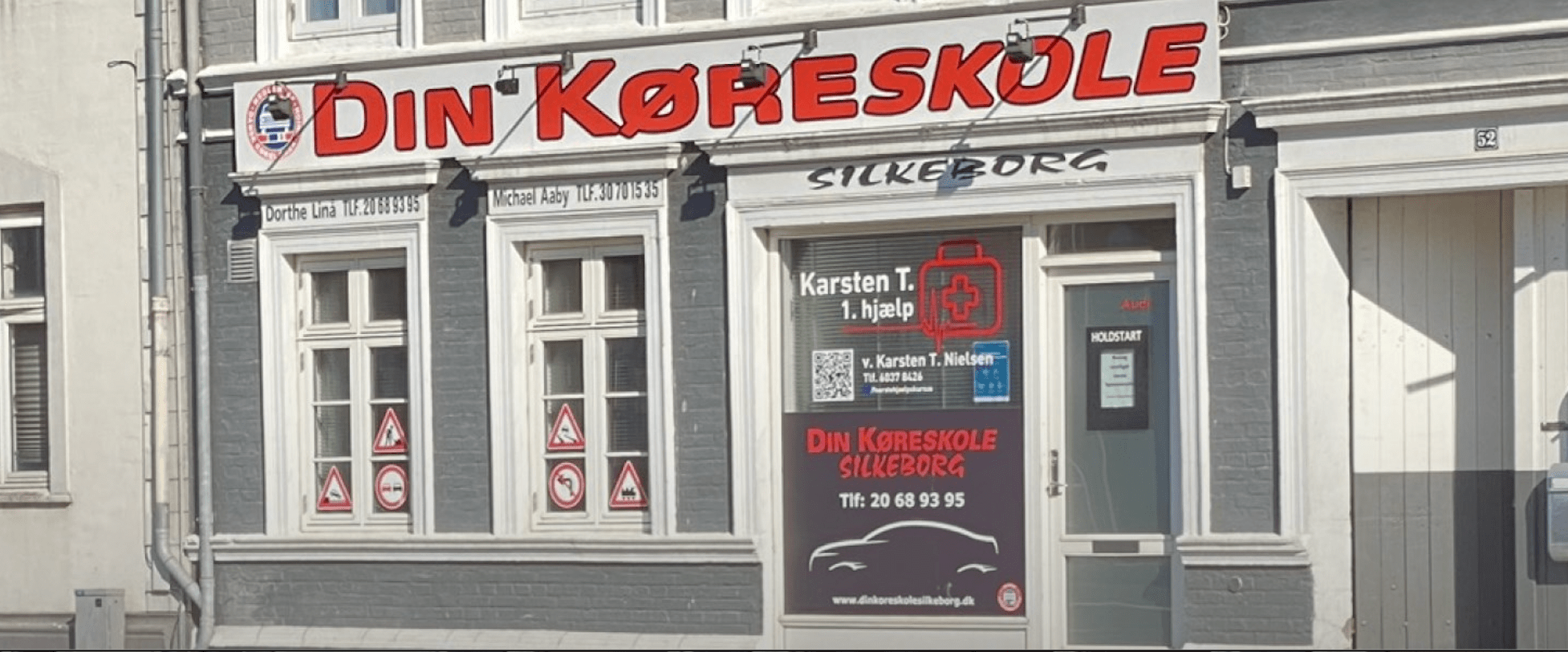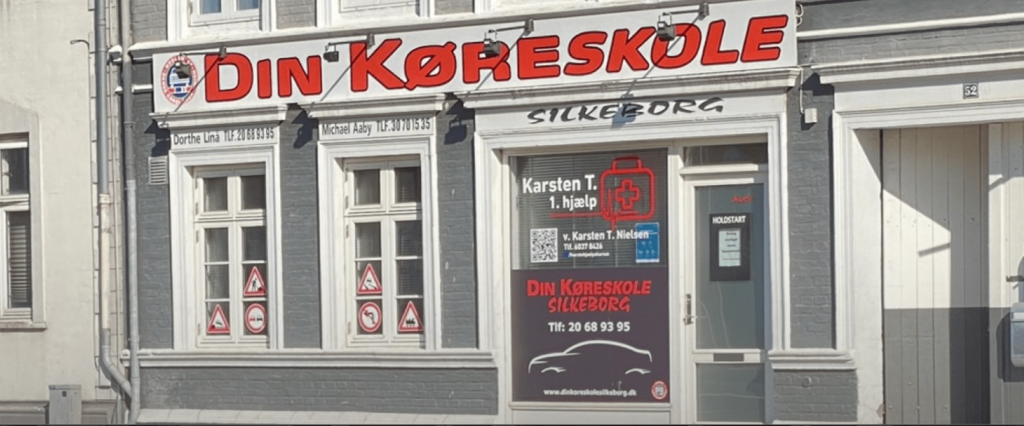 Stop! Du behøver ikke lede længere. Din Køreskole Silkeborg er det helt perfekte valg, hvis du vil være godt kørende hurtigst muligt. 
Overlad det trygt til os at lede dig gennem processen, der fører til, at du bliver den stolte indehaver af et velfortjent kørekort.
Du skal bruge en dygtig, professionel og erfaren kørelærer – og det er lige, hvad du finder her. Faktisk hele to af slagsen.
Michael Aaby og Dorthe Linå hedder vi. Vi har begge stor erfaring indenfor branchen. Dette sikrer dig omhyggelig undervisning og behagelige køretimer, hvor du inden længe vil føle dig tryg bag rattet.
At tage kørekort bliver uden tvivl nemmere med de rigtige kørelærere – derfor bør du vælge Din Køreskole Silkeborg.
"Super, og professionelt forløb! 5/5 stjerner herfra- kan klart anbefale Din Køreskole
"
FÅ SVAR PÅ DINE SPØRGSMÅL
Herunder vil vi kigge lidt nærmere på de mest stillede spørgsmål. Hvis ikke du finder svar på det, du er i tvivl om, er du naturligvis mere end velkommen til at kontakte os enten pr. telefon eller e-mail – vi er her for dig, og vi sætter en ære i at gøre dig køreklar.
Hvor lang tid tager forløbet?
Vi har valgt at specialisere os i ekspreskurser, hvor du bliver klar til teoriprøven indenfor blot fire uger. Dette betyder, at du har to ugentlige teorilektioner – mandag og torsdag, fra 16.00-18.30.
Her har vi god tid til omhyggeligt at gå igennem samtlige emner og herudover besvare eventuelle spørgsmål. Undervisningen finder sted i uformelle og hyggelige rammer. Vi opretter kun små hold, så der er tid til at tilgodese den enkeltes behov.
Hvad koster det at tage kørekort?
Prisen varierer, men Din Køreskole Silkeborg ligger tæt op af mange andre køreskoler i Silkeborg og omegn. Herudover tilbyder vi gratis ekstraundervisning, hvis du ikke føler dig klar til teoriprøve efter fire uger.
Hvem er min kørelærer i Silkeborg?
Dorthe Linå og Michael Aaby er kørelærerne tilknyttet Din Køreskole Silkeborg. Hvis du vil vide, hvem der kommer til at stå for dit hold, kan du altid ringe og høre nærmere.
Alle kan tage kørekort hos os – unge og knap så unge – mænd og kvinder – nye bilister og generhververe.
Du finder Din Køreskole Silkeborg her.