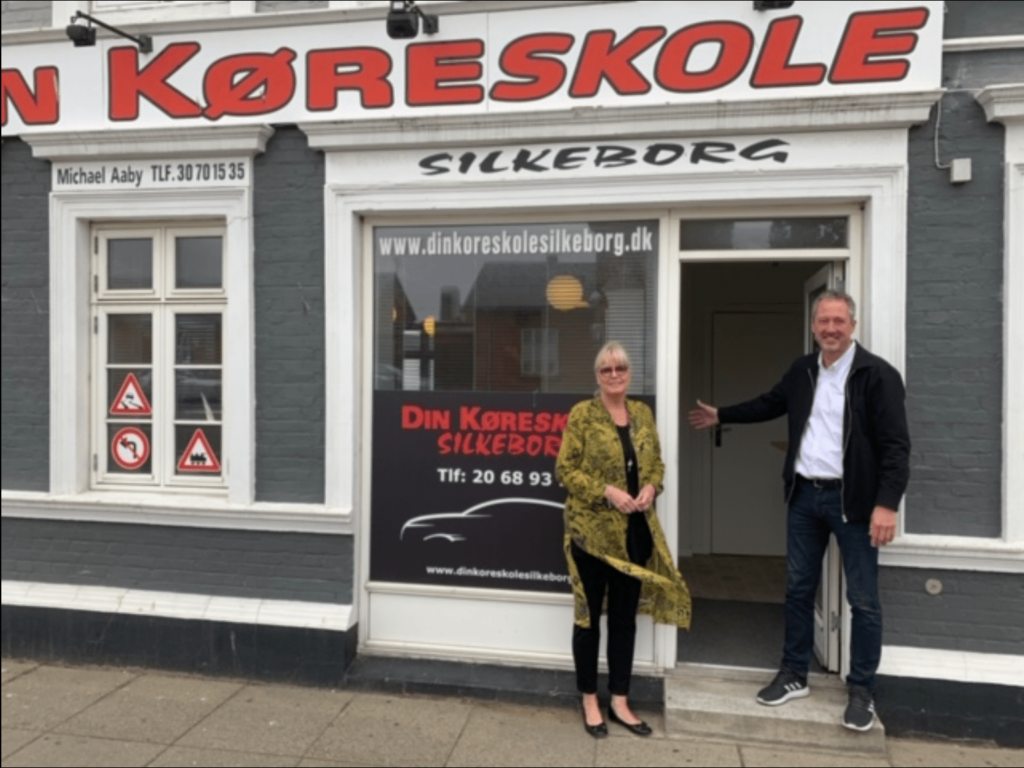 Lokalet er beliggende lige ved stationen, hvilket gør det nemt at komme til og fra undervisningen.
Det er her, du kommer til at lære om alle de færdselsregler, du skal kende til, for at erhverve et kørekort. Du kommer til at møde Dorthe Linå og Michael Aaby, som er to meget erfarne, professionelle og dygtige kørelærere.
Du er langtfra den første, der kommer til at tage kørekort igennem Din Køreskole Silkeborg – og det er helt til din fordel. Du gennemgår et skræddersyet forløb, som vil lede dig frem imod et kørekort på bedste vis.
Din tid vil ikke gå til spilde hos os. Læg det trygt i vores hænder at få gjort dig klar til både teori- og køreprøve.
Hvor ligger teorilokalet?
Teorilokalet er placeret på Drewsensvej 52, 8600 Silkeborg. 
Herfra vil der foregå teoriundervisning to gange ugentligt
Du finder Din Køreskole Silkeborg her.
Tag dit kørekort hos Din Køreskole Silkeborg